Modern farmhouse has proven to be an extremely popular aesthetic, fitting in with many homes and complementing many existing styles. If you are looking for modern farmhouse fixtures, from ceiling fans to chandeliers for sale, look no further than LightsOnline. The LightsOnline team will help you find the perfect modern farmhouse fixture for your home, whether you want to create a complete overhaul in style or add in a statement piece.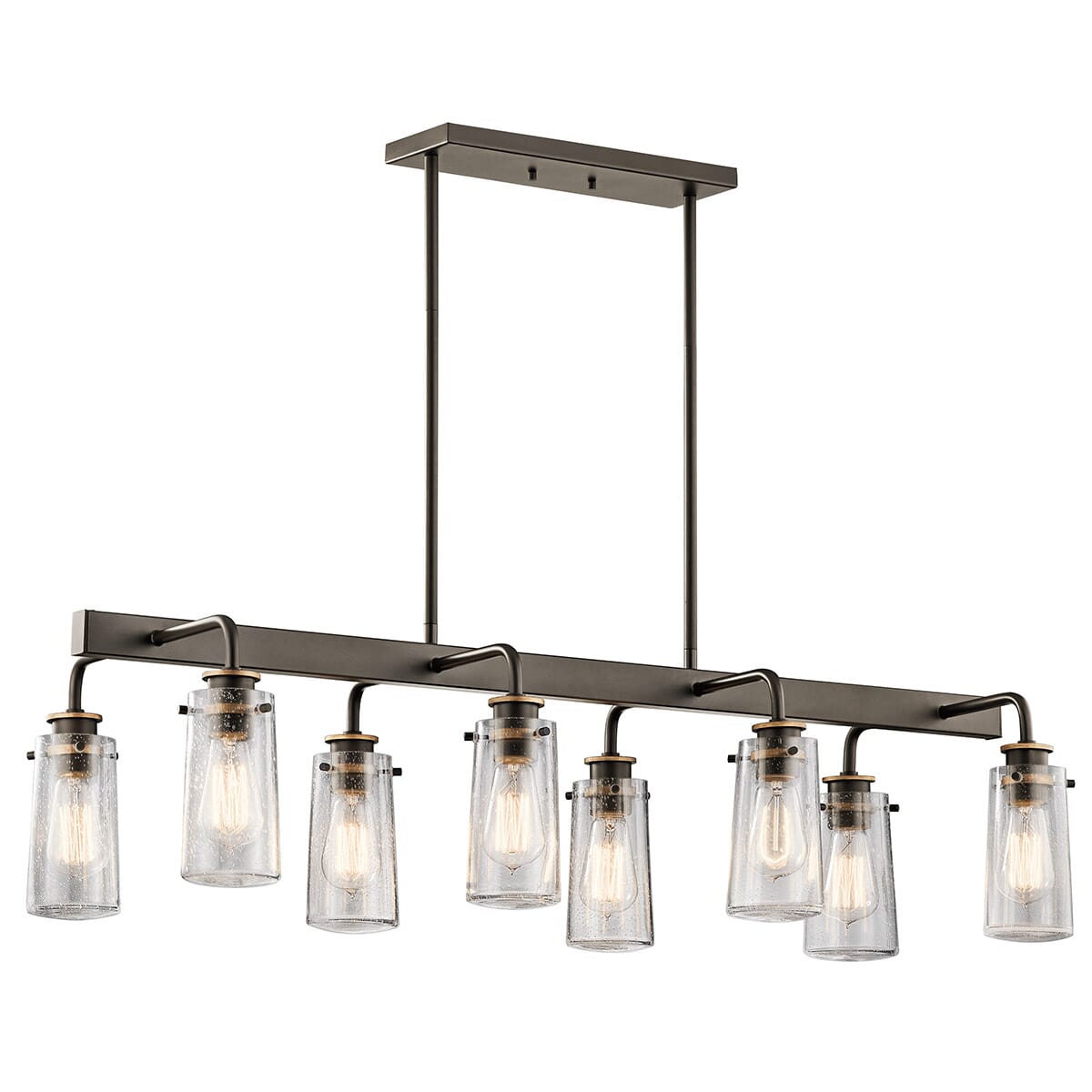 The mason jar is a staple of modern farmhouse and the Kichler Braelyn 8-Light Linear Chandelier takes this a step further. With jars that are reminiscent of 19th-century life, the clear seedy glass diffusers and olde bronze finish on this chandelier make it an ideal choice for hallways, kitchens or entryways. The Braelyn will bring a reclaimed, vintage touch to your home. It is dry-rated and not suitable for exposure to the elements, such as rain or ocean spray. For even more vintage aesthetic, try using filament-style bulbs.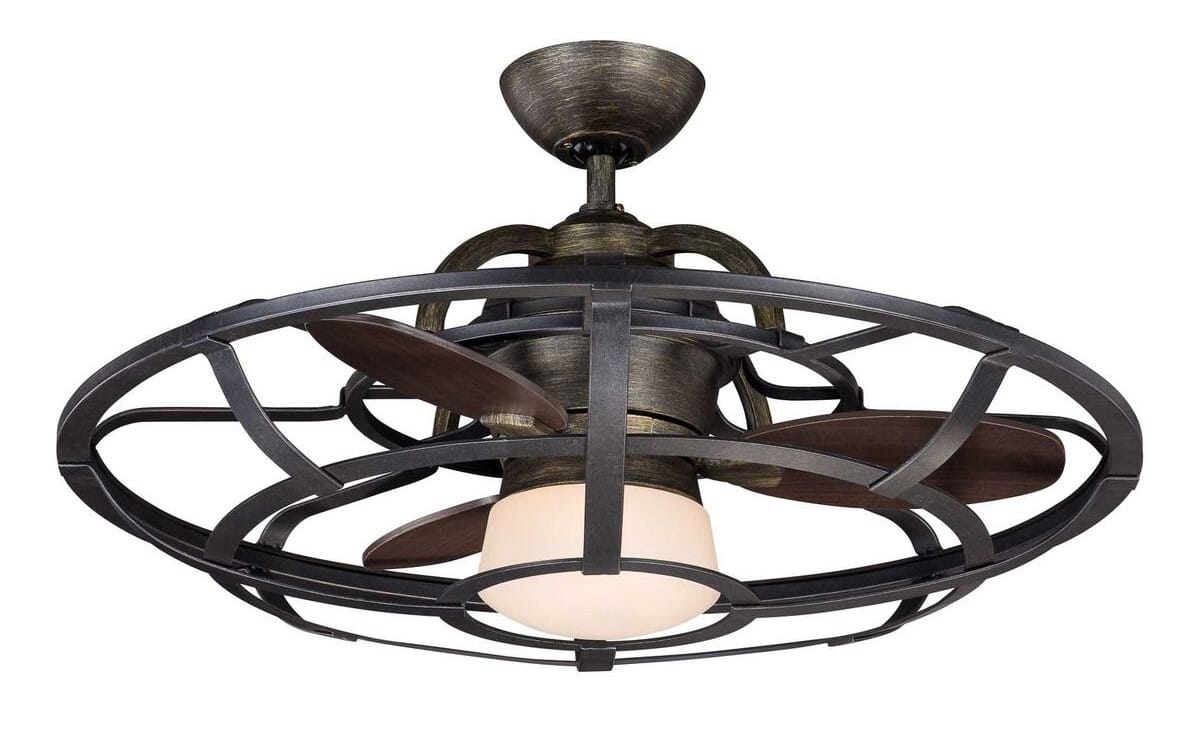 The Savoy House Alsace Fandelier has rustic good looks that will fit right in with a modern farmhouse style. The reclaimed wood finish with chestnut blades, iron cage frame and white etched glass shade give it a vintage look. Plus, the fixture combines a chandelier with a ceiling fan for light, comfort and charm. The fixture was inspired by the lovely old wine barrels found in French vineyards and while it is small in scale, it is a commanding presence in the room. If you are looking for modern farmhouse chandeliers with fans, this is an ideal option.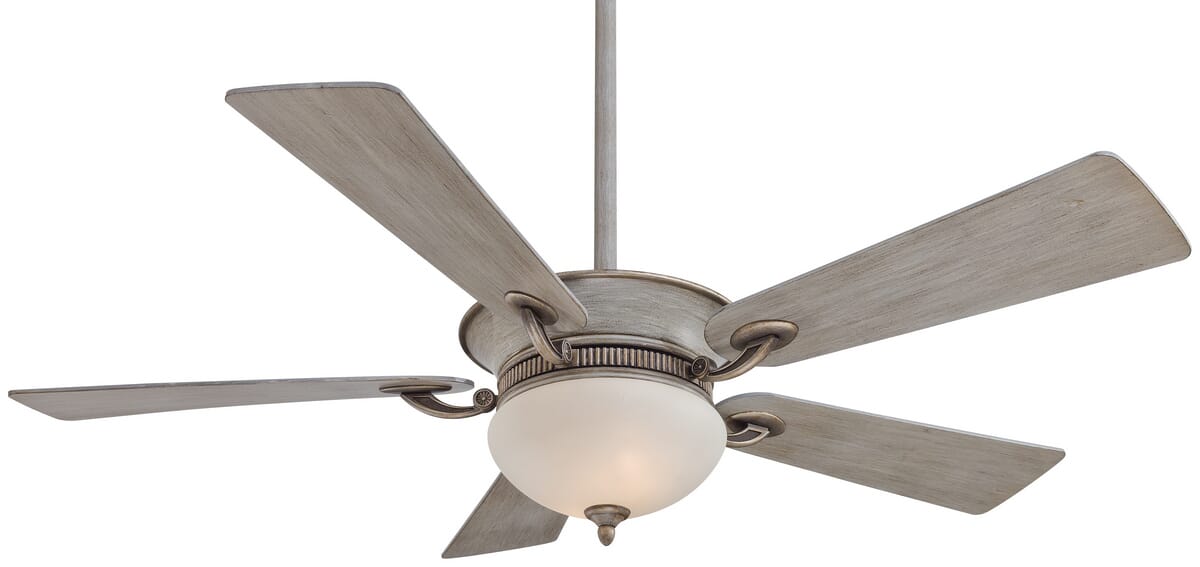 If you are looking to add a ceiling fan to your modern farmhouse-style room, try the Delano from Minka Aire. This vintage-inspired ceiling fan offers a warm, eclectic vibe and is the perfect ceiling fan to tie modern farmhouse style together with a different style in the room. It can act as a statement piece, blending in with other styles while still representing a modern farmhouse aesthetic with driftwood blades embellished with oval metalwork and bone white glass. It brings together both modern and old-world styles while standing out from your furniture and other fixtures.
The Quorum Windmill brings the majestic, serene beauty of a windmill into your space, whether it's a living room, dining room or covered patio. It's among a wonderful collection of dining room chandeliers. A damp rating means it can be used inside or outside, as long as it's out of the way of direct exposure to water, such as rain. Finished in oiled bronze and weathered oak, it's a showstopper modern farmhouse fixture.
Shop LightsOnline for modern farmhouse fixtures like ceiling fans, chandeliers, ceiling lights and more at www.lightsonline.com
Read more style-related content: