When the seasons change, it may be time for a change in your home too. To help with the transition, LightsOnline offers a variety of lighting fixtures for the comfort of you and any guests you may have. Here are just a few of the fantastic lighting fixtures to help you find the right lights at LightsOnline.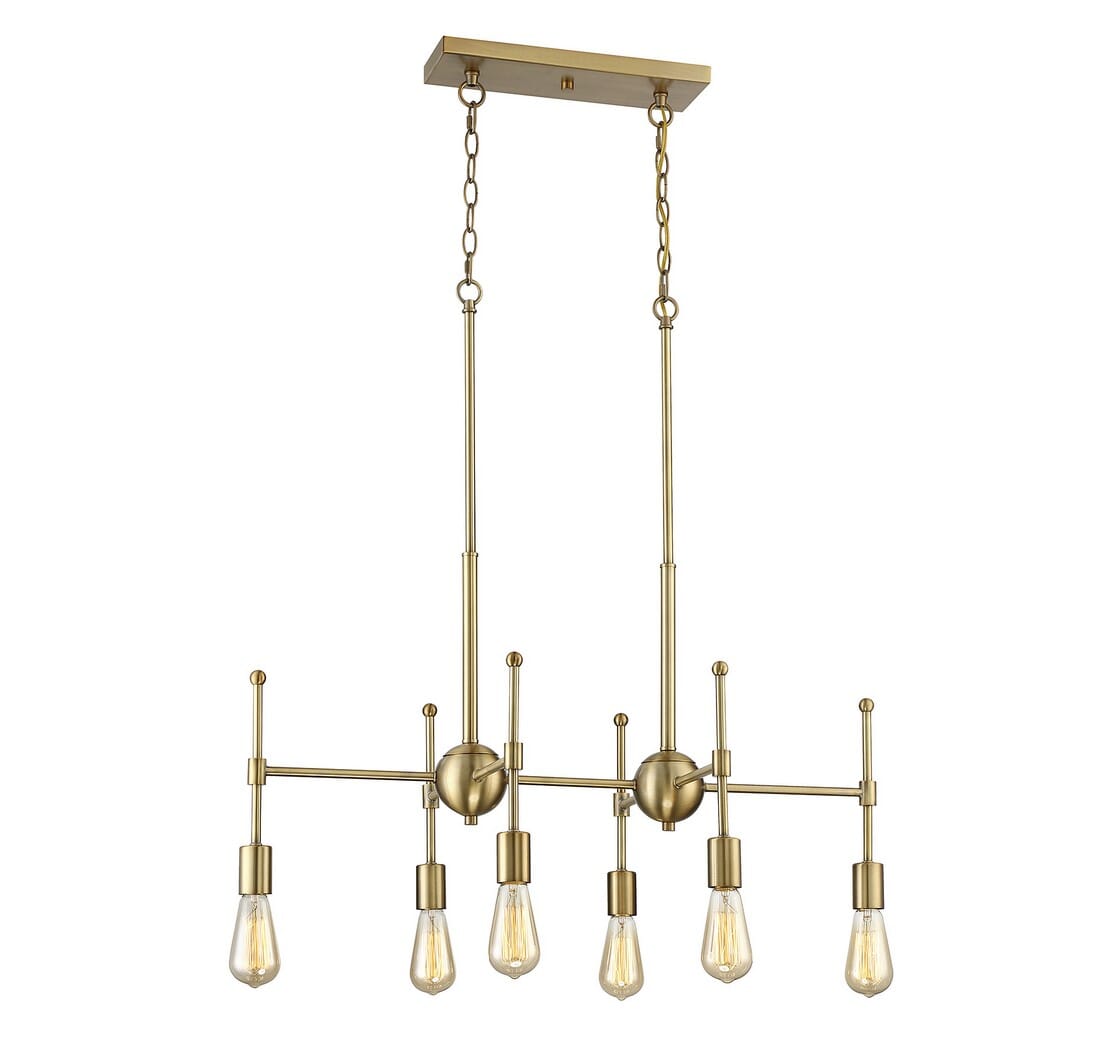 For the Entryway
The entryway is the first space you show in your home, and different styles of entryways will need different types of lights. In a smaller home, the entryway may also be a hallway or could have a wall on one side and an open living room on the other. Pendant lights and linear lights work well in elongated entryways. For a unique spin on an entryway light, the Trade Winds Pratt 6-Light Linear Chandelier is an edgier one of the many chandeliers for sale at LightsOnline.
For the Kitchen
The size of your kitchen, its features and its amenities can help you decide the best lighting fixture for the space. To help you feel more comfortable in your kitchen, LightsOnline offers ceiling fans to help circulate air. Your kitchen is prone to retaining the smell of what you cook—or burn, depending on how things turned out with your cooking experiments. With this in mind, chandeliers with fans make an excellent addition to your space.
In a large kitchen, the Maxim Lighting Solitaire 6-Light Fandelier from LightsOnline is a beautiful example of a piece that can bring comfort and elegance to a room. Smaller kitchens are better suited to pendant lights over a countertop. LightsOnline also offers pendant-style fandeliers to help you feel more comfortable in smaller kitchens as well.
For the Dining Room
The dining room is an essential gathering place for close friends and family. Besides creating a beautiful and elegant space, it can also be a room you can use to enjoy and celebrate the season.
Options for dining room chandeliers can be overwhelming. With LightsOnline, you can search for a functional and elegant fixture that you and your family can admire and appreciate. To get an idea of what's possible, take a look at the Quorum Le Monde 6-Light 21 Inch Pendant in Vintage Gold Leaf. It's a gorgeous and elegant pendant that can be layered and accentuated with additional fixtures. Hang three of these pendant lights over your dining room table to bring a celebrated season to life in your home. With pieces from LightsOnline, you can give your home a fresh glow, whether it's the middle of autumn or the beginning of spring.
Find more ideas to help bring any season to life with illuminating chandeliers and comforting ceiling fans from www.lightsonline.com
Read more: