While we hear a lot about Millennials (born between 1981-1996) ranking as the highest percentage of the U.S. population (21.97%), Baby Boomers (1946-1964) remain a close second (21.19%). Every day 10,000 Baby Boomers reach retirement age, and unlike the generation before them, they are more physically active and able to stay in their homes longer by making some minor renovation modifications.
Regardless of mobility and fitness levels, one part of the aging process that cannot be easily thwarted is changes in vision. And while we can't reverse the natural occurrences of aging – such as yellowing and hardening of the eye lens, which makes blues and greens harder to distinguish and affects focus – there are lighting techniques you can easily apply at home that will increase seniors' comfort.
"As we age, one of the many physiological changes we undergo is vision," says lighting expert Jeffrey Dross of Lighting by Jeffrey in Cleveland. Because of this, the lighting in the home should be updated to provide better comfort.
Proper lighting can be the most important change to a home to ensure that seniors can maintain an active lifestyle. According to the Lighting Research Center, part of Rensselaer Polytechnic Institute in Troy, N.Y., and the American Optometric Association, there are 4 critical issues that happen to our eyesight as we age:
Difficulty seeing distances
Difficulty distinguishing colors
Difficulty reading small type
Difficulty with glare
What is "glare" exactly? Glare is created when we look directly into a light source. As we age, cataracts form, which clouds the clear lens of the eye and causes sensitivity to glare; our pupils also get smaller, which means less light enters the eye. As a result, the American Foundation for the Blind estimates that seniors need 3 to 4 times the amount of light that a younger person does in order to see well.
Here are some home updates for seniors that will provide better lighting and safer environments for aging eyes.
Better Bathroom Lighting
Dross poses this question: "Can you guess the one light fixture that is the most difficult for seniors?" Answer: the vanity light over the bathroom mirror. Why? In many instances these lighting fixtures have clear glass shades that shine exposed bulbs at full brightness.
"Never use a light bar over the top of the mirror [for seniors]," Dross advises. "If you must have light over the mirror, install a linear fixture with an opaque diffuser that drives light up and down [instead of straight out into the room]," he adds. Placing a sconce on both sides of the mirror would also create less glare and provide more comfort.
Bath light suggestions: Maxim Spec, Oxygen Apollo, Savoy House Colton, Minka Lavery Fieldale Lodge
Other practical tips for updating a senior's bathroom is to add what is called "nighttime navigation lighting." LED tape light can be easily installed under the countertop edge or under the base of the vanity cabinet to offer a dimmable glow with no glare. Another option is to put in a step light near the floor that will help guide them to the sink and toilet area. There are also lighted bathroom mirrors that can decoratively provide soft light at night. Installing a wet-rated shower light is helpful for people of all ages, but especially for seniors to avoid shadows that might alter their depth perception.
Lighting Help for Kitchens
Dross points out that older homes typically have only one fixture overhead, which causes shadows at the cooktop, counters, and sink. A better solution for family members of all ages (but especially seniors) is to install multiple semi-flush or flushmount fixtures instead. If you have pendants over the island, make sure there is an opaque shade to avoid glare.
And while many modern homes have recessed lighting in the kitchen, this can also cause glare for seniors if the bulb is noticeable. If there are recessed lights in a senior's home, regardless of which room, Dross advises that the light source be set back into the plenum at least three inches to avoid the possibility of glare.
Kitchen lighting suggestions: Savoy House Alden, Mitzi Zara, Trade Winds Quatrefoil, Trade Winds Courtland
To combat shadows on countertops during food prep tasks, undercabinet lighting is an easy and affordable solution. If there are pendants over the kitchen island, make sure there is an opaque shade covering the light source to eliminate glare. And to make it easier to navigate those evening trips to the kitchen for a snack without turning on the overhead lighting, toekick lighting (which highlights the area between the base cabinets and the floor) is easily accomplished with LED tape light that can be cut to fit.
Undercabinet lighting suggestions: WAC Duo, Generation Lighting Vivid, Maxim Countermax, Kichler 4U
Watch Those Steps
When devising non-glare hallway lighting for seniors as they travel to and from the kitchen or the bathroom at night, experts recommend adding step lights near the floor, or baseboard-mounted lights, to provide a soft glow for guidance. Even in the evening, having extra light on the carpet or flooring where there are changes in elevation (a slope or step) is critical in preventing a tripping hazard.
"Be mindful of areas where two different elevation spaces are the same color," Dross notes. This can occur with sunken living rooms, carpeted stairs, or even wood steps leading to a different living area.
Step light suggestions: WAC LEDme, WAC LEDme Round, Hinkley Taper, Kuzco Sonic
Additional Tips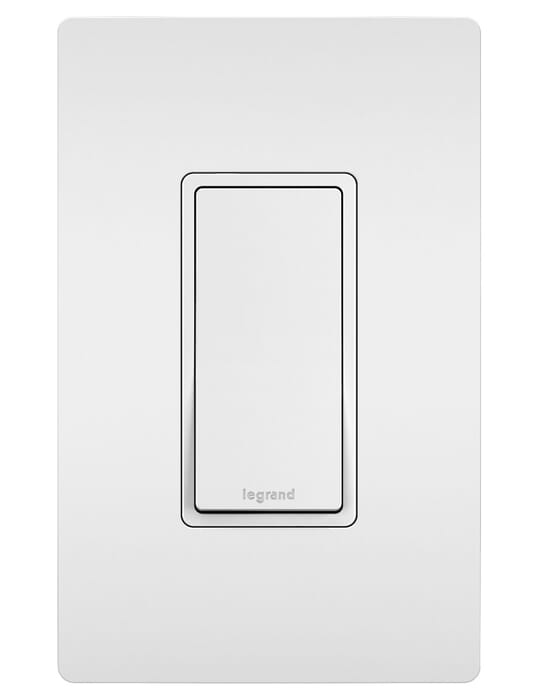 Consider the switching method of portable lamps. Floor switches that can be tapped on/off with the press of a foot are easier for seniors to operate compared to the finger dexterity needed to turn a switch. Look for table lamps with the on/off switch on the base rather than having seniors reach up to the socket to turn a knob. Wherever possible, use toggle-type light switches on the wall that can be operated by a fist, hand, or elbow with ease.
Also, read part 2 of Home Updates for Seniors, which focuses on bedrooms and living rooms!
Read more from Linda Longo: