Modern Forms Windflower Outdoor 1-Light LED 80" Ceiling Fan in Oil Rubbed Bronze
Windflower 80 Inch 12 Blade Indoor and Outdoor Smart Ceiling Fan with Six Speed DC Motor and LED Light in Oil Rubbed Bronze Finish
Windflower 80 Inch 12 Blade Indoor and Outdoor Smart Ceiling Fan with Six Speed DC Motor and LED Light in Oil Rubbed Bronze Finish
As bold and beautiful as a classic Holland windmill, this contemporary twelve-blade design is perfect for mid-sized and larger spaces with its 60" or 80" blade sweeps. Control everything from the palm of your hand with our WiFi-connected Modern Forms app—no one else in the industry can match this combination of style and intuitive technology. Available in three sleek finishes, Windflower makes life easier and more beautiful every day.
BRAND INFORMATION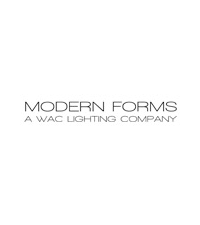 Modern Forms designs cutting-edge contemporary illumination, inspired by today's hottest trends and most innovative technology. Their product offerings are all LED, so you will get bright and efficient light. Modern Forms uses luxurious materials, minimal designs and rigorous testing to create artful fixtures that will brighten up your home for years to come.
Collection Name
Windflower
Brand Finish
Oil Rubbed Bronze
Shipping
Usually ships within 3-4 business days.
We found other products you might like!