With the holiday season rapidly approaching, now is the perfect time to think about your lighting and look for places to improve it. Got a chandelier that doesn't fit your style? Want to replace it with something that has sparkle? We offer a huge variety of crystal chandeliers to help you do just that!
If you only think of extravagant traditional style fixtures when you picture crystal chandeliers, know that crystal chandeliers are available in different shapes, styles and sizes. You can even find cutting-edge contemporary style crystal chandeliers. Plus, for smaller spaces, crystal mini chandeliers are also available!
Here are just a few of the many crystal chandelier looks we offer at Lights Online.
Check out our Pinterest for more crystal sparkle!
Need some more inspiration? These are our top 10 bestselling crystal chandeliers:
4. Minka Lavery Isabella's Crown
10. Feiss Valentina
Before You Buy
It's important to make sure you get the right size crystal chandelier. Grab your measuring tape and get ready to take some notes!
Are you hanging a chandelier over a table? Measure the width or diameter of your table in inches. Then, look for chandeliers that are between 2/3 and 3/4 of that width or diameter.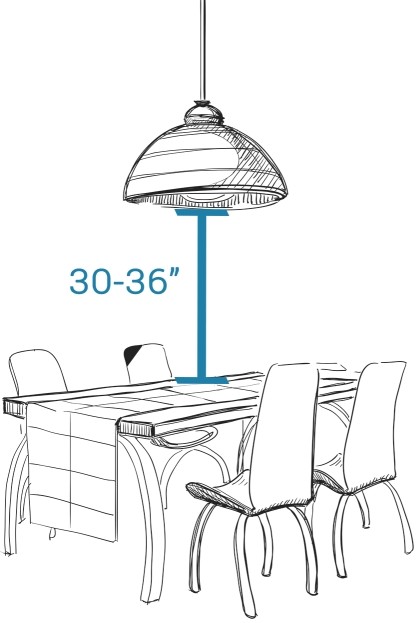 Assuming you have 8-foot ceilings, the bottom of the fixture should hang between 30 and 36 inches above the tabletop. But if your ceilings are higher, add 3 more inches above the table for each additional foot of ceiling.
Are you using the chandelier to light a room? Measure the length and width, in feet, of the room you wish to light. Then add the two numbers together. The result is the ideal chandelier width (in inches) for the space.
The standard height for hanging a chandelier to light a room is 7 feet above the floor, but adjust this as needed depending on the size of the fixture, your ceiling heights, heights of the room's occupants, etc.
When it's time to install your chandelier, you need to do that safely! Read How to Install a Chandelier before you begin. Remember, it's OK to call a professional if you feel uncomfortable doing it yourself.
Cleaning
Crystal chandeliers need regular cleanings to look their best. Clean your chandelier once every 6 to 9 months.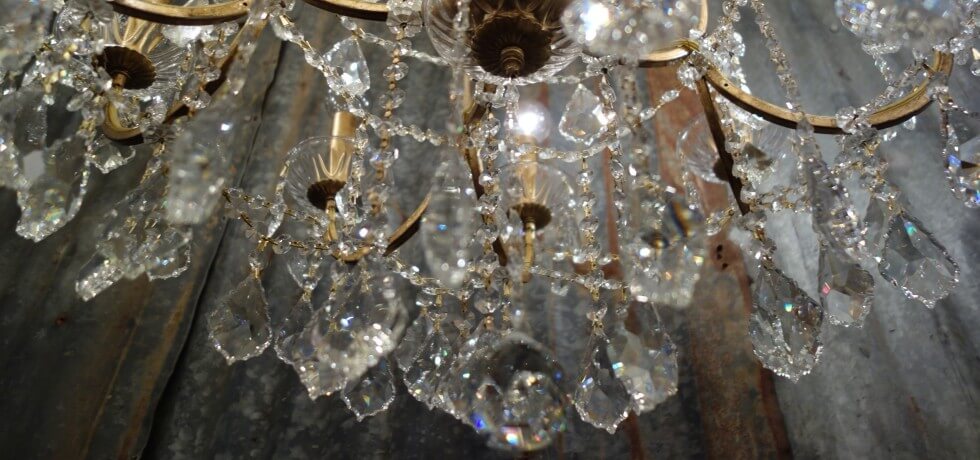 Some people remove all the crystals to clean them separately, but if you don't want to do that, here's an easy way to clean: fill a spray bottle with a solution that is one part isopropyl alcohol to three parts distilled water. Then, using a clean white cotton cloth or white gloves, spray the cloth or hand with the solution and then wipe the crystal. Follow immediately by wiping the crystal dry with a dry cloth or glove.
If you do want to remove the crystals for cleaning, make sure to label where each one goes so you can reattach them correctly. Use lukewarm, sudsy water with Palmolive soap. Then rinse in clean water and dry with a soft, clean cloth.
Now that you know how to make your home sparkle this holiday season, it's time to shop! Browse crystal chandeliers now to find your new favorite light. Need help? Call us at 1-866-688-3562 or talk to us via live chat. Sign up for our email newsletter today and score an additional discount!